Leave a Review on Good Reads...
This is such a darling book. The two guys are special and wonderful. The gal is amazing. The bad guy is a little bit non-dimensional, but he didn't ruin anything and he was needed for stuff! The scenes of increasing passion among the main trio were magnificently gentle to intense, supporting the feelings that increased between the three partners. This is a fine treasure!
Fern, Frances Carone, has to get out of town immediately! Her good friend Jada helps and this escape, somewhat ingenious even though it was totally not planned, does get Fern to Fields Grove, NJ from Easton, PA. Fern has some much needed luck in this little community that helps her get a good paying job with some very nice folks. Fern is such a cutie, although the guys think she is a fantastic hottie. Both descriptions are spot on and I loved her.
Levi Peridi, works at home, and he gets to greet Fern first as she applies for her job. His insides do some serious flip-flops. Levi gives Fern the inside scoop on what he and his partner are looking for as a housekeeper and pretty much gives her the job. That is a tad curious, but not so after we hear Levi and Alec talk about it later.
Alec works at a restaurant and alternates between lunch and dinner shifts. He is such a gentleman, super adorable, and an excellent counter weight to Levi. Threesome action is not new to Levi and Alex, but Fern is a babe in the woods. Alex is the rock and the gentle arbiter. He is more than delightful and I most definitely adored him.
The trappings around Fern's troubles truly take a back seat to the alluring wooing and loving of her by both Alec and Levi. Such a warm to hot to explosive merging that simply blew me away. I heartily recommend Hotter Horizons for the centerpiece love story!
~~~~~

Painted Posts by J.C. Szot (Goodreads Author)
The Wishing Stone
I loved the relationship between the two males heroes (Bobby & Seth) and that their desire to welcome Mattie into their world was based on more than sex, which by the way,was damn hot! So hot that I found myself squirming in my seat (in a good way) but the blossoming love between the characters was just as prevalent. It added an emotional dimension which,for me, enhanced the tale.
THE WISHING STONE was a fun read for me. I normally veer towards historical erotic romance, but since I enjoyed this so much I will start looking into contemporary erotic romances. JC Szot is on the top of my list! HUGE applause for the author!
Dual Desire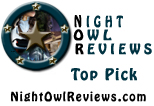 Score: 4.75 / 5 - Reviewer Top Pick

"BRAIDED DESIRE is an angst filled and emotionally charged story. Both Toni and Cole have suffered a great deal of loss and they both are wary to love again. Josh feels so deeply for both that he is absolutely floored when Toni leaves. Szot creates an emotional riptide with Braided Desire." - Night Owl Reviews Read Review
---

Bright Day, Hot Night
I loved the first book so much and this one was even better. I hope there is another later on. I feel like there is more to come with the fabulous threesome


Reviewed by:

Barefoot Okie

(Date:

05/08/2012

)
---
Delightful !!
,
October 29, 2012
G. A. Hauser "Author"
This review is from: Extra Credit (Siren Publishing Allure ManLove) (Kindle Edition)
JC Szot is one of the more talented up and coming MM writers in the field. She never disappoints her readers and her novels are sexy and creative. I think Extra Credit is one of her best and a must read for every gay romance fan. Chad and Alex are delicious characters, likable and their building relationship is hot.
JC's stories are sexy, smart and fast paced! If you haven't picked this one up yet, add it to your collection!
Extra Credit
Having just finished reading "Extra Credit" by JC Szot, I can tell you, it is one extremely hot read. But sparks flying between these two isn't where the story ends by far. There is such a strong emotional pull between Alex and Chad, as they discover their feelings toward one another...and cope with the very different places they are within their own sexuality. While Chad has had love and acceptance towards coming out, Alex is still very bound in silence and fear. Their journey takes them on a few unexpected turns, culminating in some tough decisions. They much each decide if they can live with their choices, or whether there are just some things love cannot conquer after all.
I loved "Extra Credit", and I hope you will join with Chad and Alex, as they discover that even a simple touch takes courage when fear has been your companion for so long.
Ellen Cross- Goodreads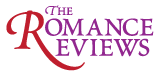 "BRAIDED DESIRE is a dark horse in the menage category. It combines three incomplete individuals to form a complete family unit in a story that will have you crying, laughing and cheering, and best of all, wiping the steam from your glasses!" - Sugarbeat's Books (reviewer)
Read Review
Dark Day Bright Night
Fantastic book!!! I couldnt put this one down. I was so drawn into the story and the characters seemed so real. So looking forward to reading more of these characters and many books to come from this amazing author.
BUY
Reviewed by:
Barefoot Okie
(Date: 04/26/2012)
---
The South Window
4.00
Good Reads
---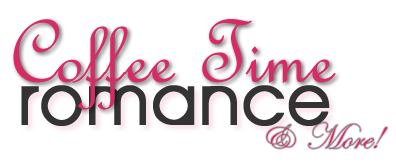 Behind The Iron Fist.
4 Cups
http://www.coffeetimeromance.com/BookReviews/behindtheironfistbyjcszot.html
---
Rearview Mirror
3.00
·
rating details
·
1 rating